One-stop Solution Provider for Quality Delivery and Turn-key Payment Services.
Driver Up Your Business
Enchance Your Shopping Experience with Premium Delivery
Dedicated Customer Support for You and Your Customers
Track Driver Location with Step-by-Step Proof
Integration via API, Google Sheet, WooCommerce and Shopify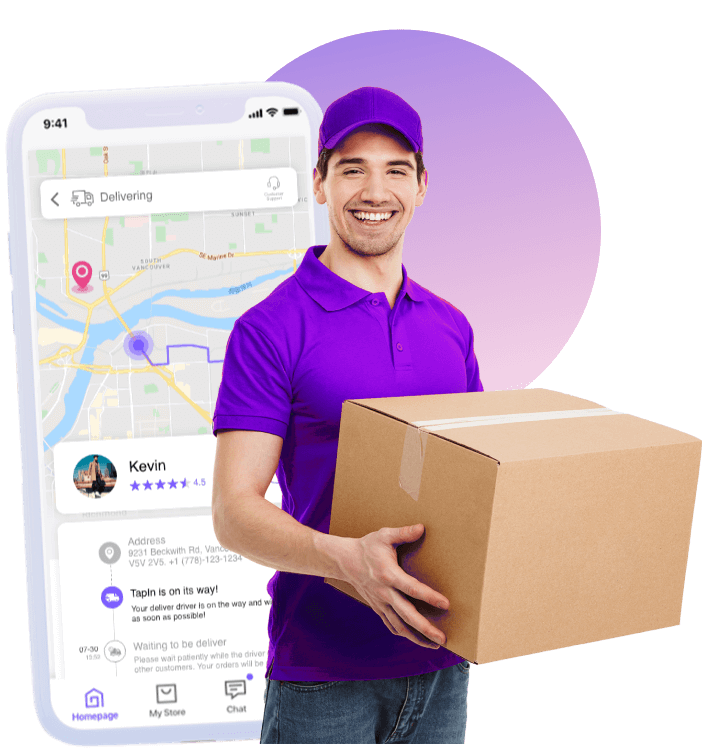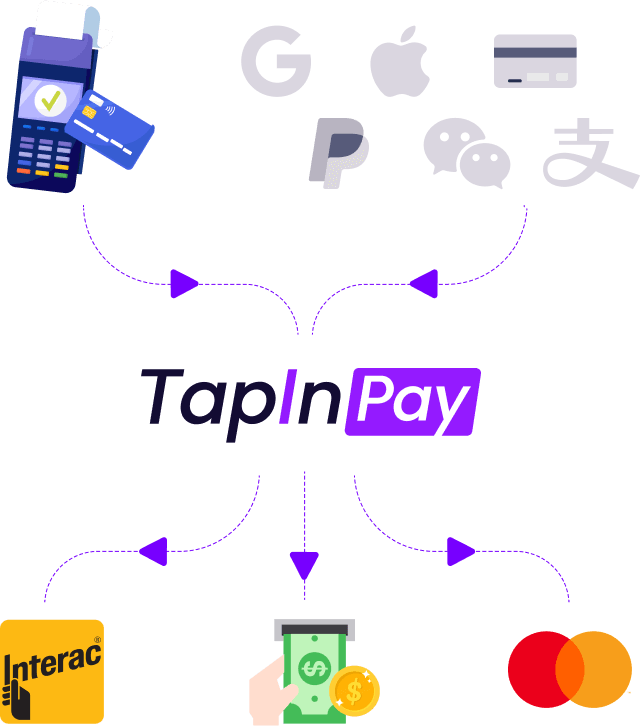 Around Delivery
with Instant Release
Collect Payment After Customer Fills Out Address
In-person Cash or Card Payment Upon Delivery
Support Apple, Google, WeChat Pay, PayPal, and Alipay
Instant Fund Access Over a Mastercard or e-Transfer
Retail Directly to TapIn Customers on Our B2C App
Free Webstore to Kickstart Your Retail Business
Automate Pre-orders and Group-buy Campaigns
Host Live Shopping Across Unique Demographics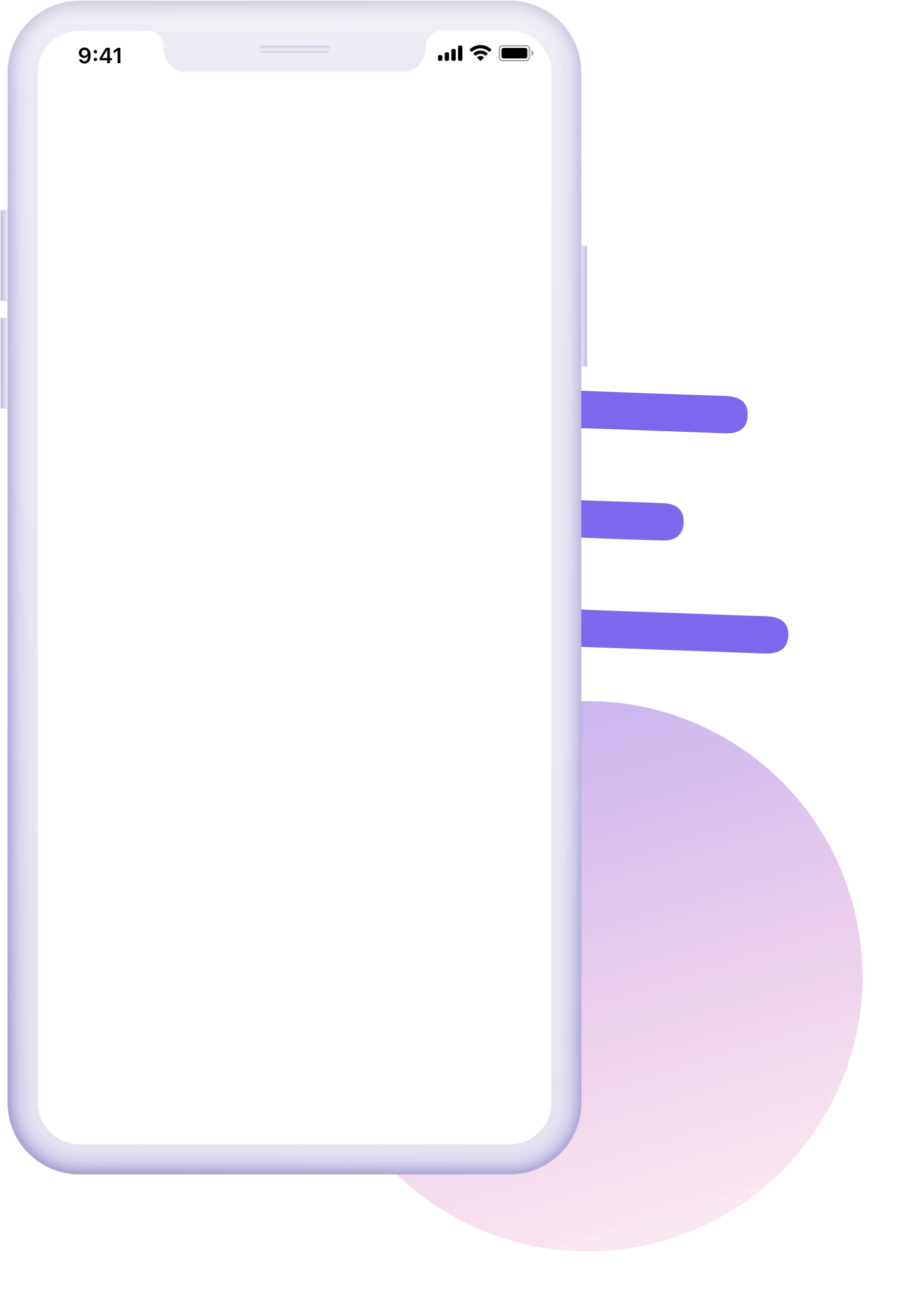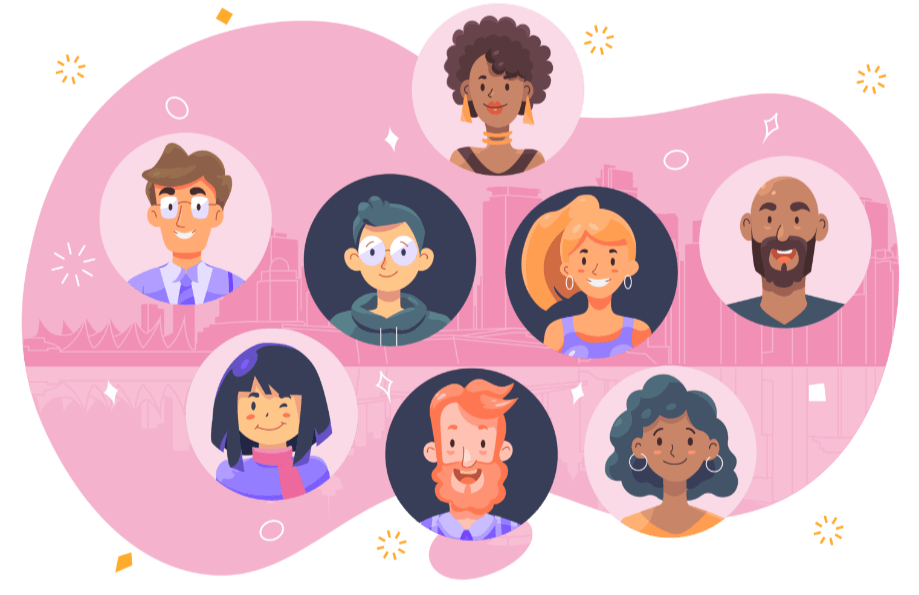 enterprises' Unique
Needs
Customized Solution and Pricing for Enterprises
One-on-One Account Management
Do Tasks Like Your In-House Fleet:
Recurring Delivery, Multi-location Pick-up or White Glove Service
How TapIn Works
Join the 500+ local stores that are already on TapIn

DOWNLOAD APP
Search TapIn Business and
Download Our Business App.

CHOOSE YOUR PLAN
Choose the reliable plan that
fits your business the best.

PURE DELIVERY
If you have your existing store,
we understand it's hard to
bring over your customers. Fill
out details by midnight. Wepick up in the next morning
and deliver in the same afternoon!

USE E-WALLET
Initiate a payment request
from the business app. Or
publish your pay link, let
customers initiate the payment.
What Our Partners Say

MICHELLE COLLIS
@THE FLAKY CROISSANT
TapIn is one of the best things that has ever happened to my business. I initially only used them for deliveries they don't take commission fees, but then I discovered their Cashier feature and realized how much time it saves me. With Cashier, you can pay your expenses instantly through e-Transfer from TapIn's wallet - it's so convenient!

ADRIENE WARGER
@OPTIMAL ORGANIC
A year after starting my organic produce business, I wasted $1,000 to have a developer set up Shopify. It was too complicated for me and couldn't manage items that arrive from farms once per week like Dalkon and Baby Carrots. Luckily, we saved the hosting fee by switching to TapIn instead of paying another freelancer huge money again!

BECKY FORNEO
@FURRY FRIENDS
I use TapIn to host live shopping on Instagram so my customers can watch the training process of our pets. Our customers love it because they get a better sense of what some products do for their beloved ones, and all I have to do is copy-paste a link into an instagram story!